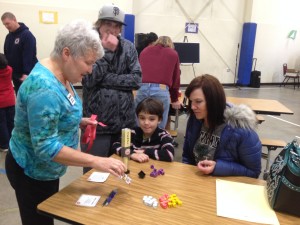 NFK's Family Literacy Event, "Have Fun with Math," at Kids Zone was a blast! Our featured presenter, Rebecca "Storyweaver" Cohen, had the kids counting by twos and dividing chocolate chip cookies in response to two tales of a magic rice pad
dle and a dozen of the classic cookies.
The interactive event highlighted fun booths where kids and their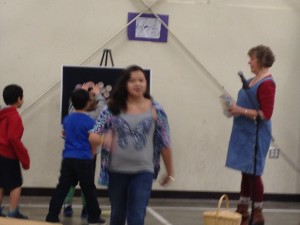 parents played math games, made change (with real money–thank you, Debbie Davilla!), read popular children's books that feature math, and more.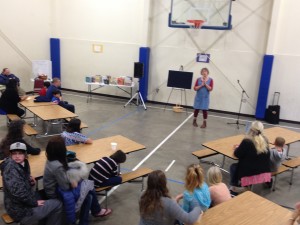 Kids Zone kids Isabella Long, Rylee Senner, and Flores Hanson presented "Mr. P's Properties of …Math." And the Art Class contributed patterned art, reflecting math concepts in art!
A BIG Thank You to all the hardworking organizers, staff and volunteers who made this event possible.